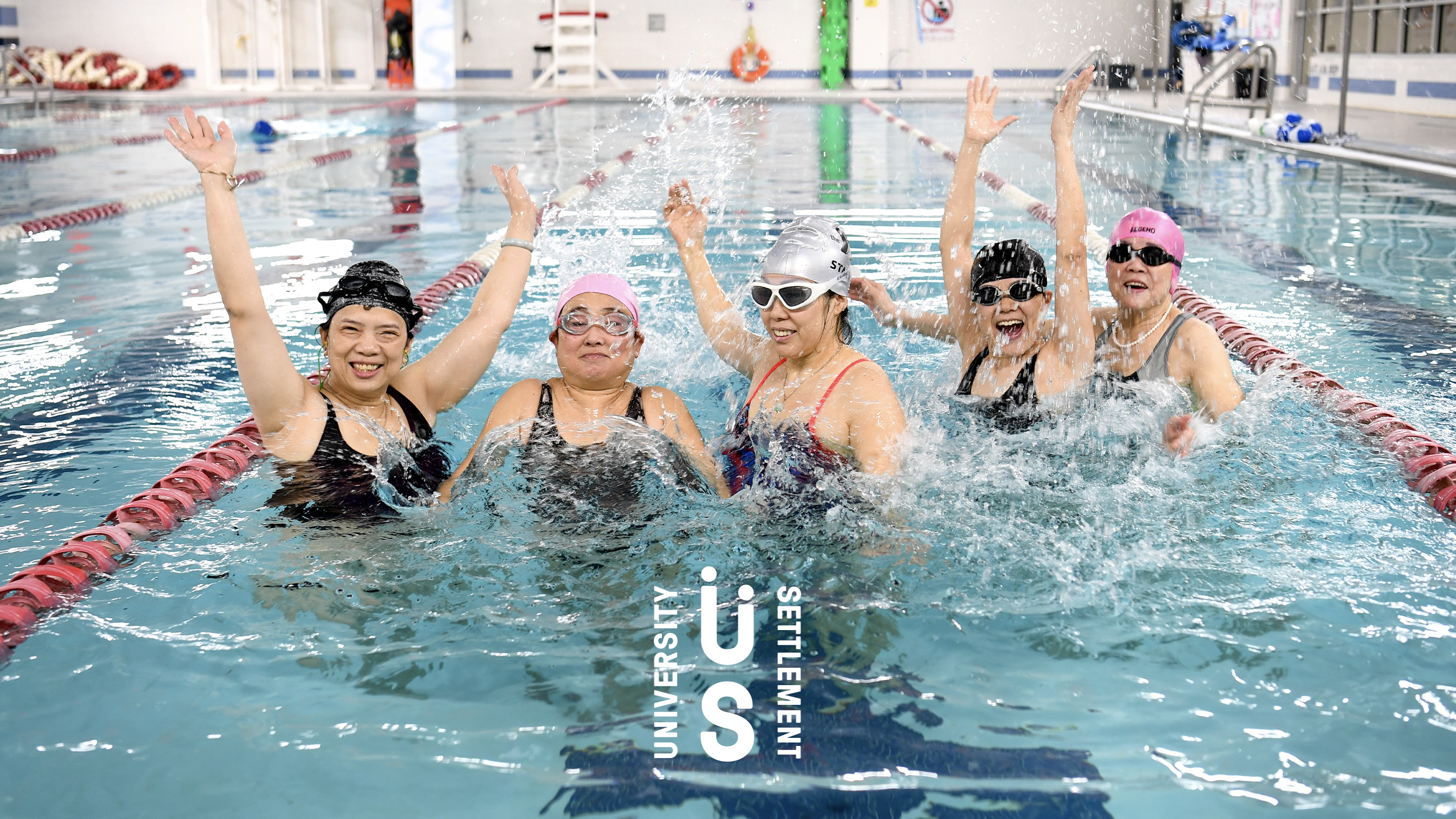 University Settlement
We collaborate with University Settlement each year to produce an Annual Report that highlights their programs and the stories of the individuals that University Settlement partners with.
University Settlement partners with approximately 40,000 New Yorkers every year to build on their strengths as they achieve healthy, stable, and remarkable lives. Through bold and playful designs, we bring the day to day work that University Settlement does to life, through printed annual reports accompanied by interactive reports online. 
Project Scope
Annual Reports
FY 2022
A Place to Grow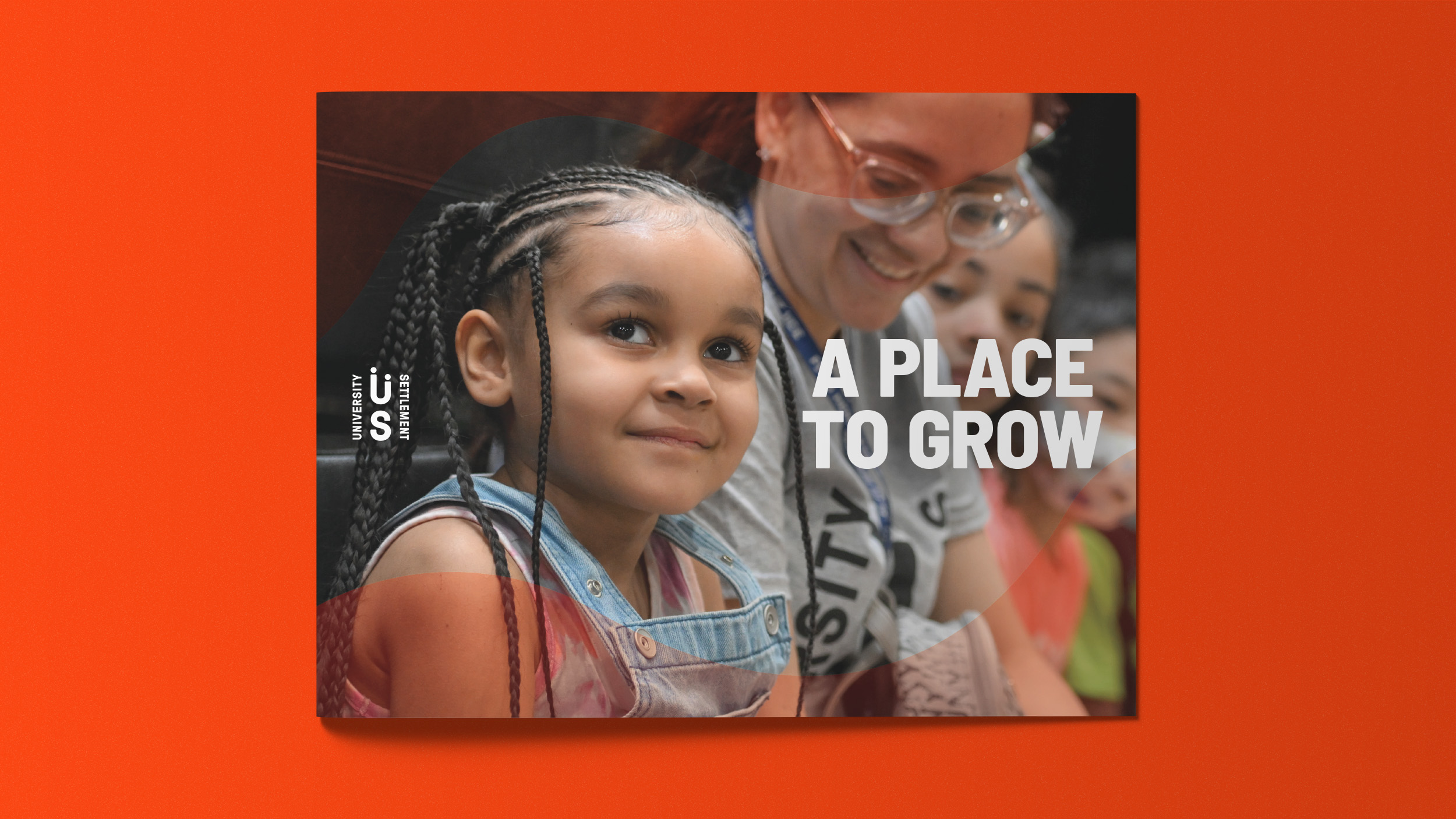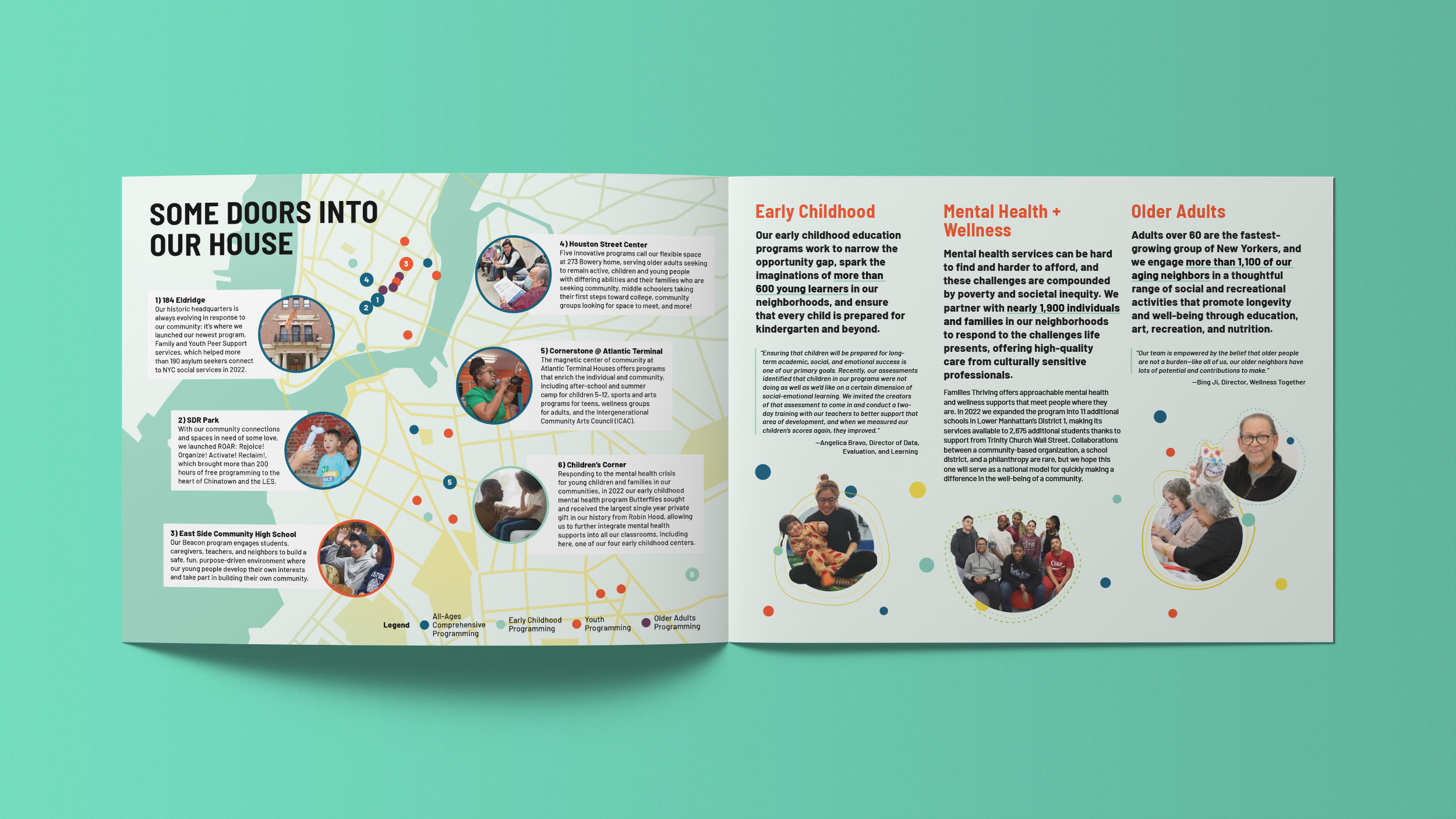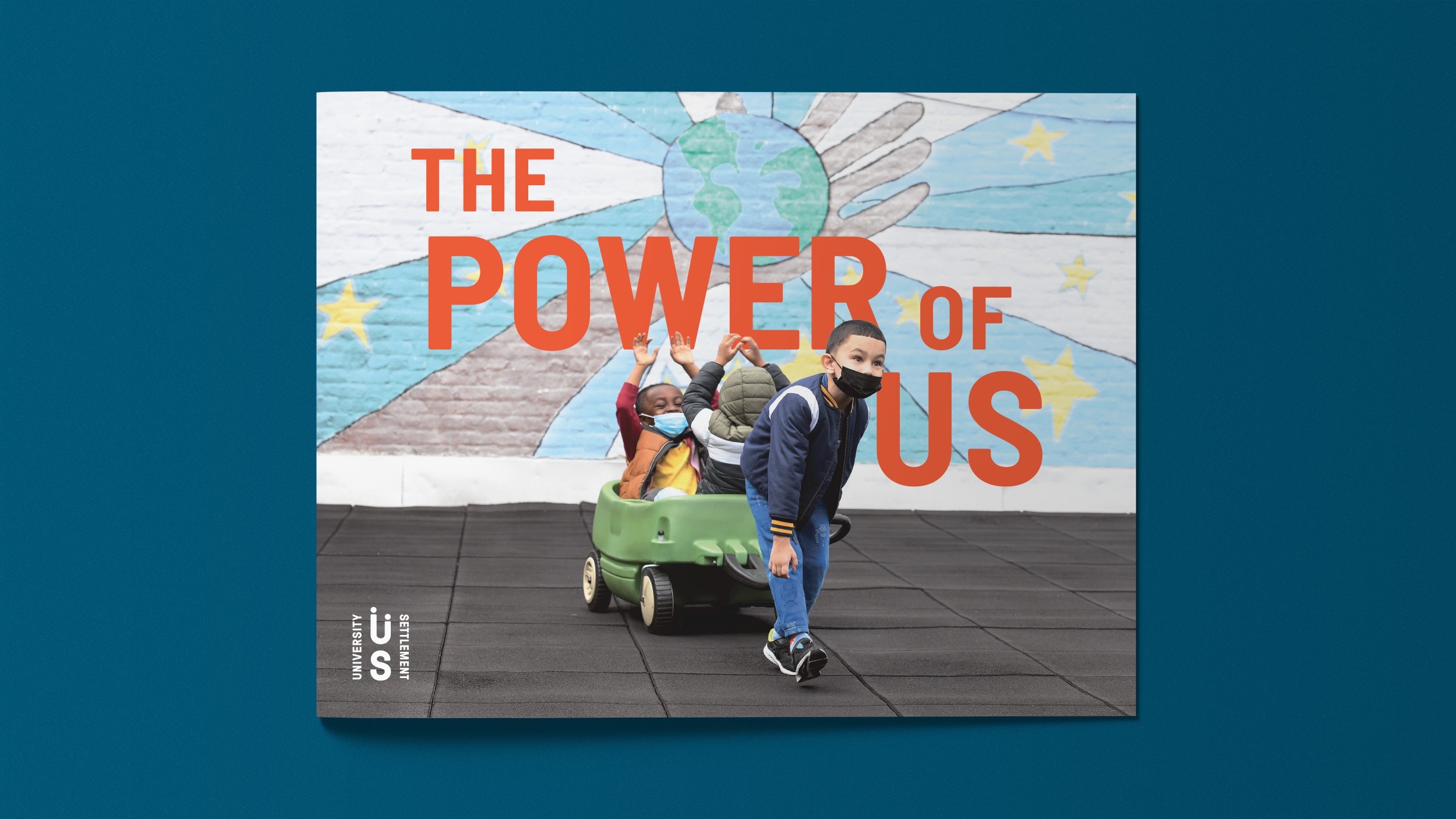 FY 2021
The Power of US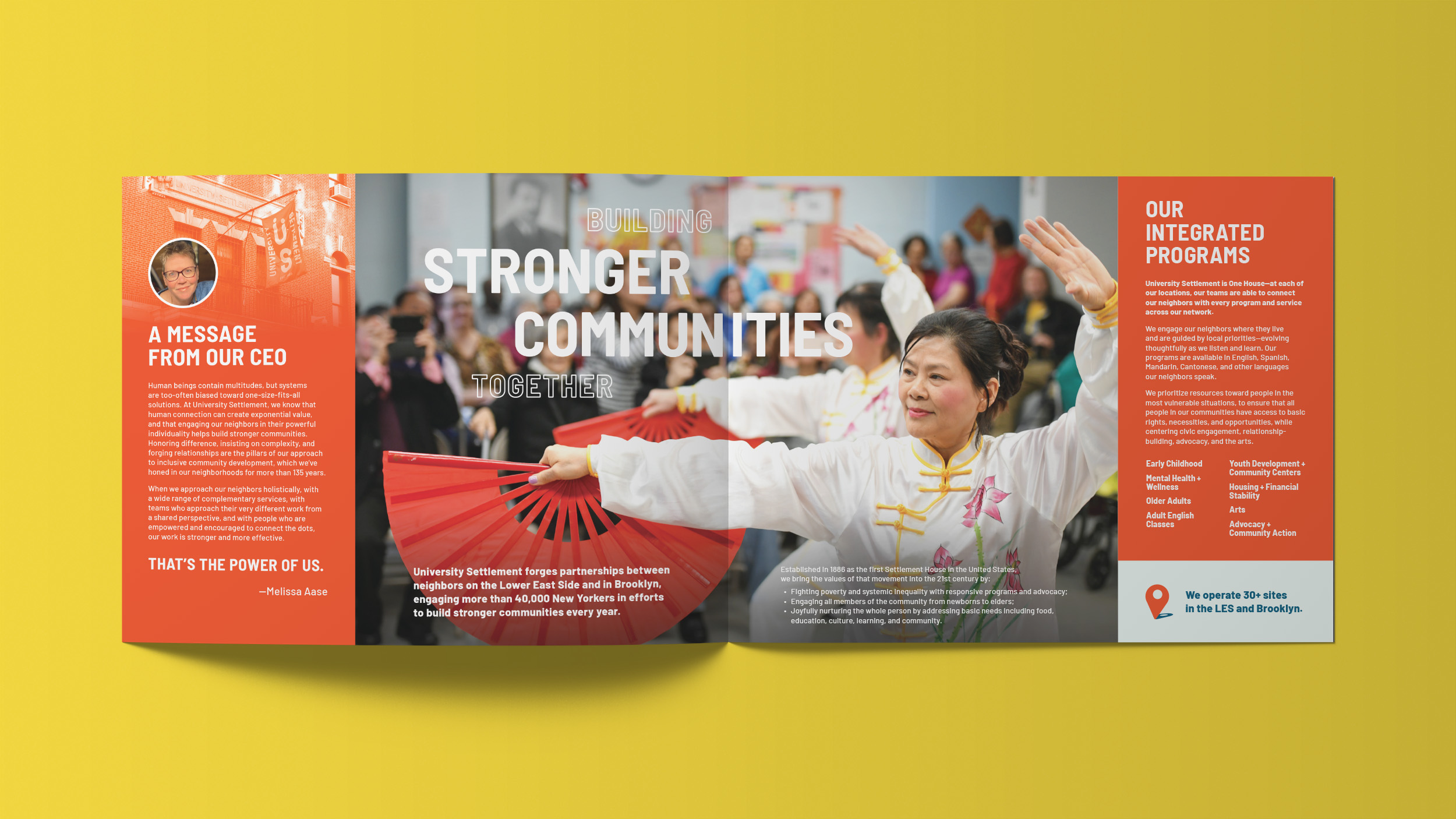 FY 2020
NYC is US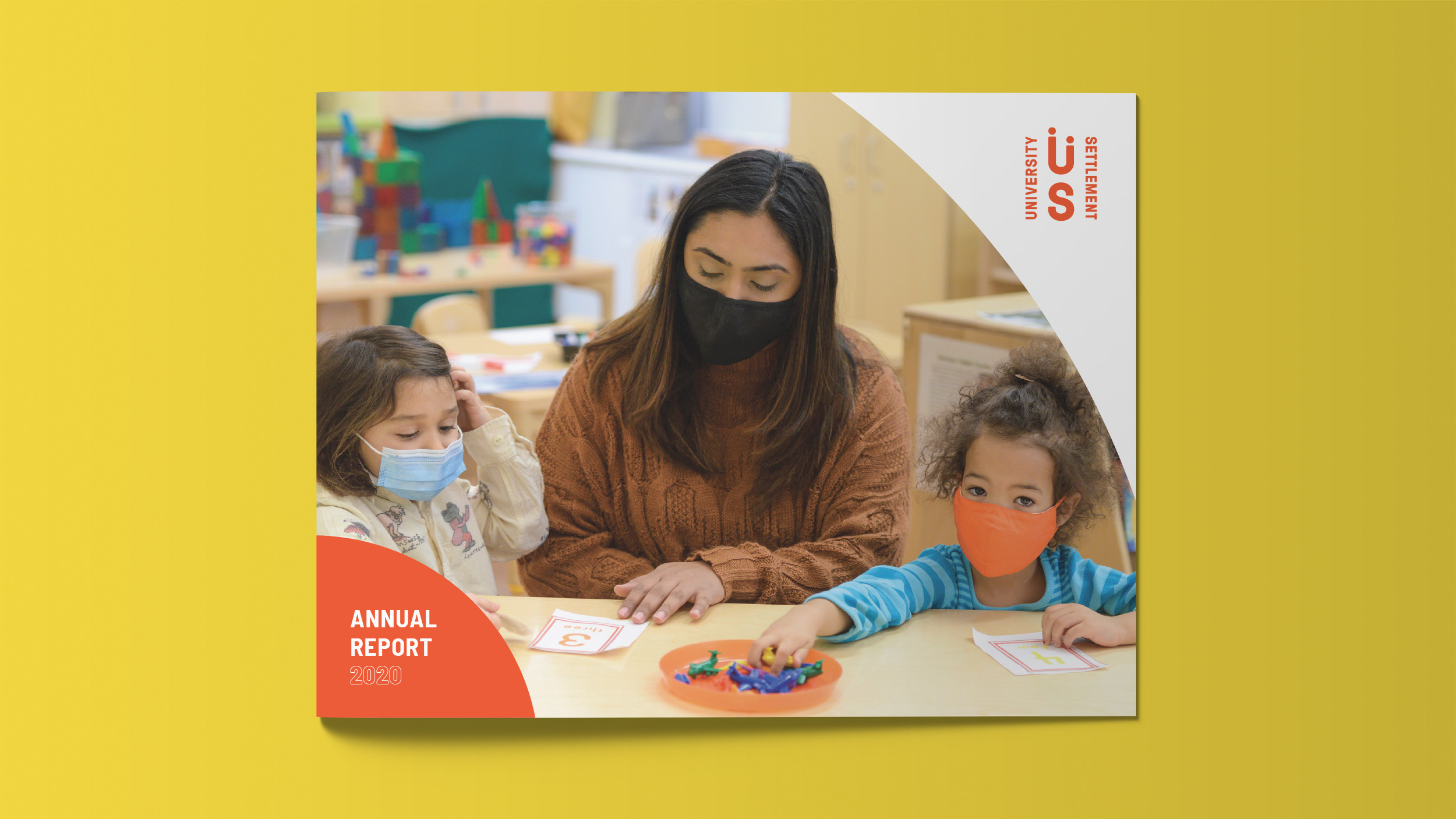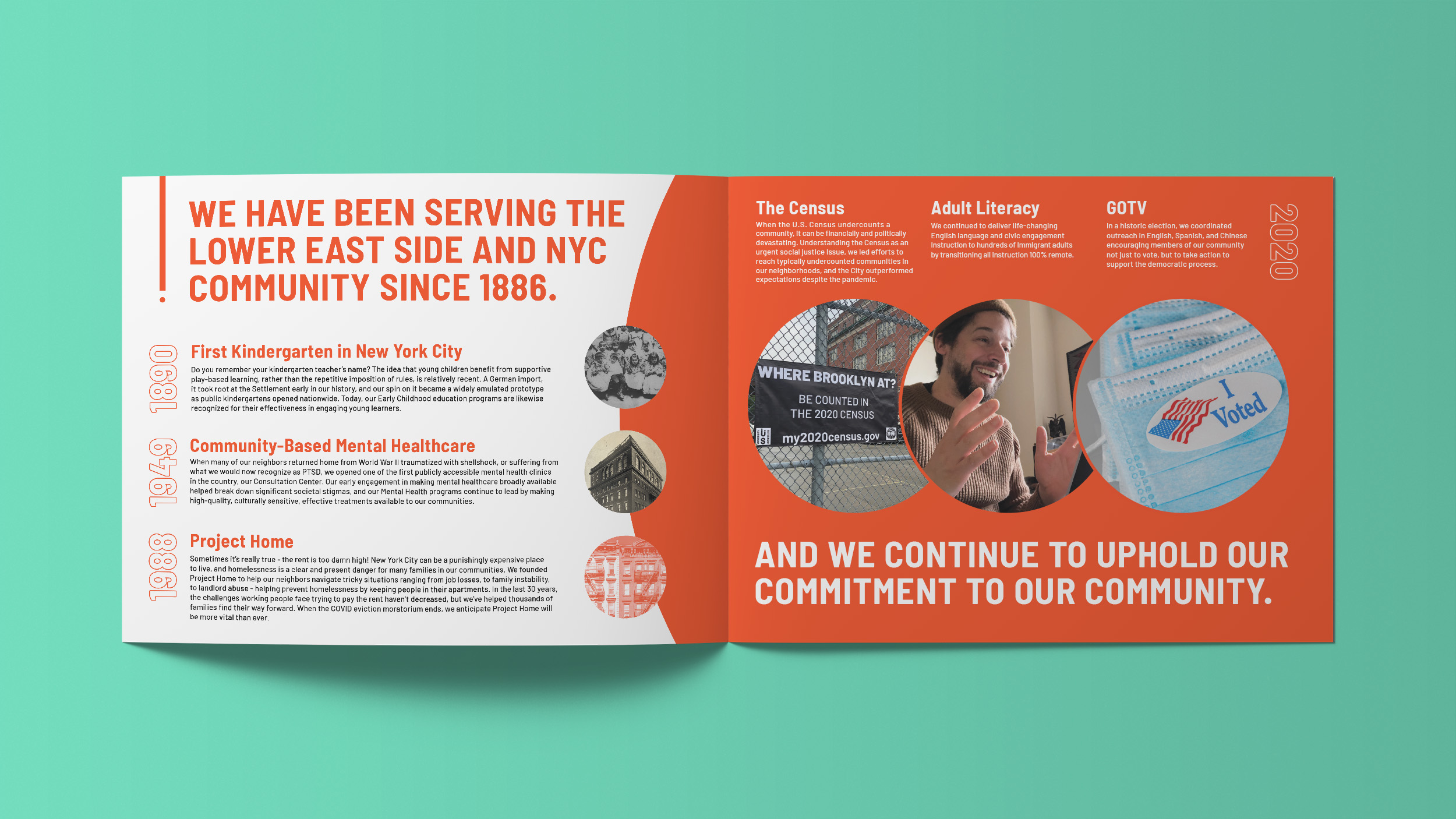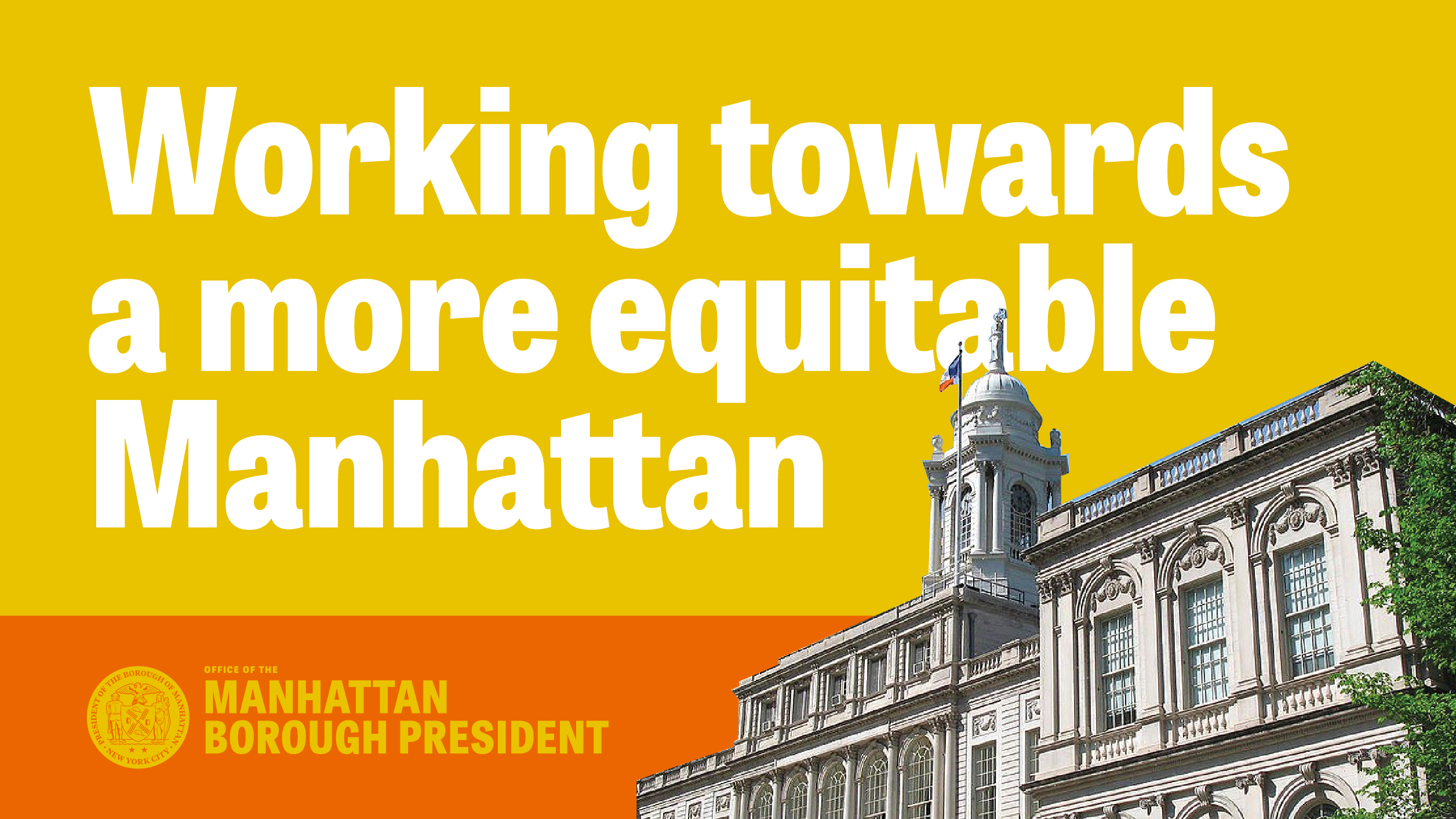 Next project
Manhattan Borough President's Office
We partnered with the New York City municipal government to connect with the Big Apple's eclectic constituents on the issues they care about.