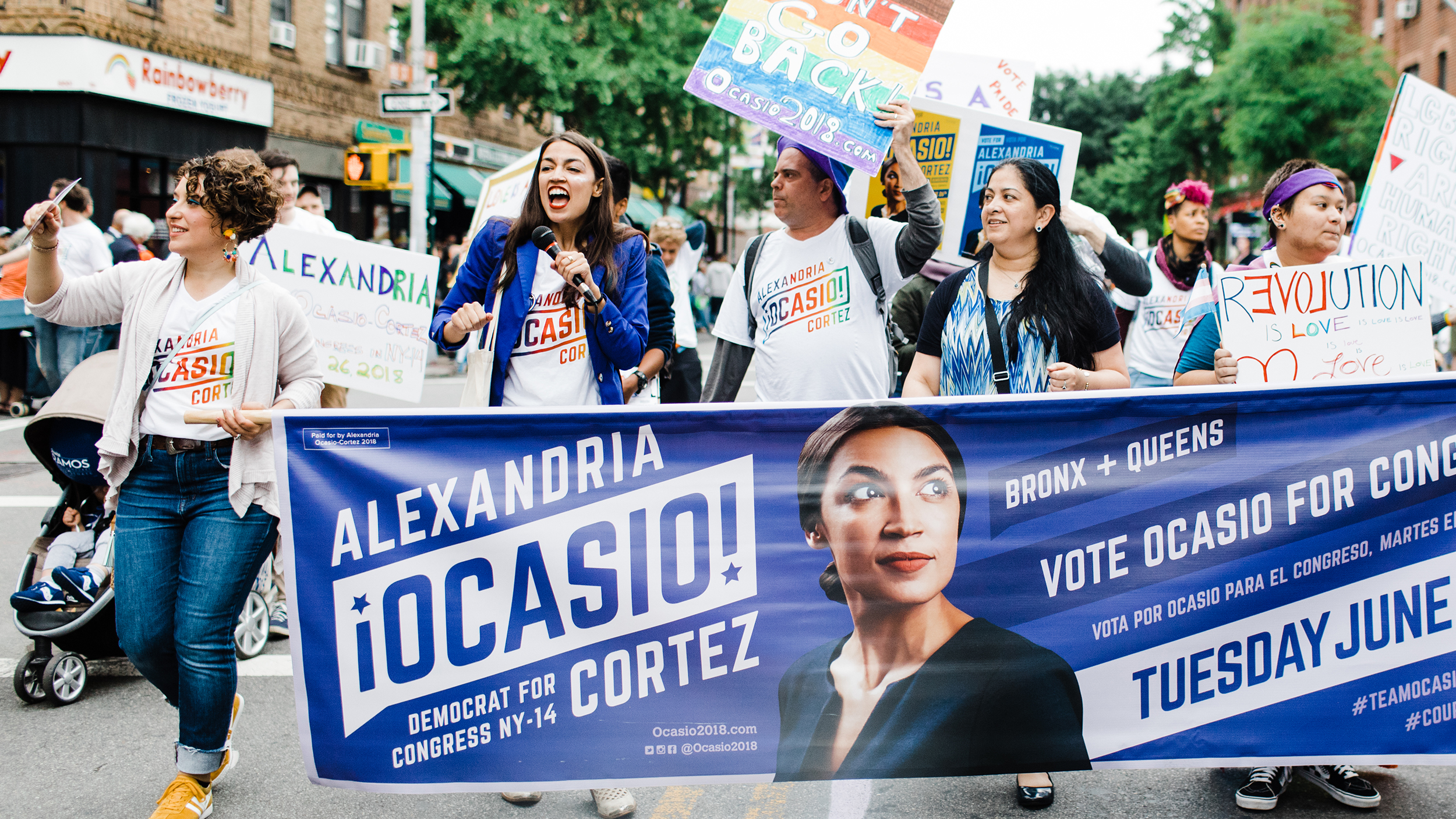 Alexandria Ocasio-Cortez
We worked closely with the AOC campaign to create a bold, optimistic, and authentic visual identity that her team could deploy to achieve the impossible – unseat a powerful incumbent in NYC's 14th district. Since 2018, our work continues to develop as her campaign captures the hearts of locals and appeals to a national audience across demographics.
Project Scope
Brand Strategy, Merchandise Program, Print Collateral, Visual Identity, Website Design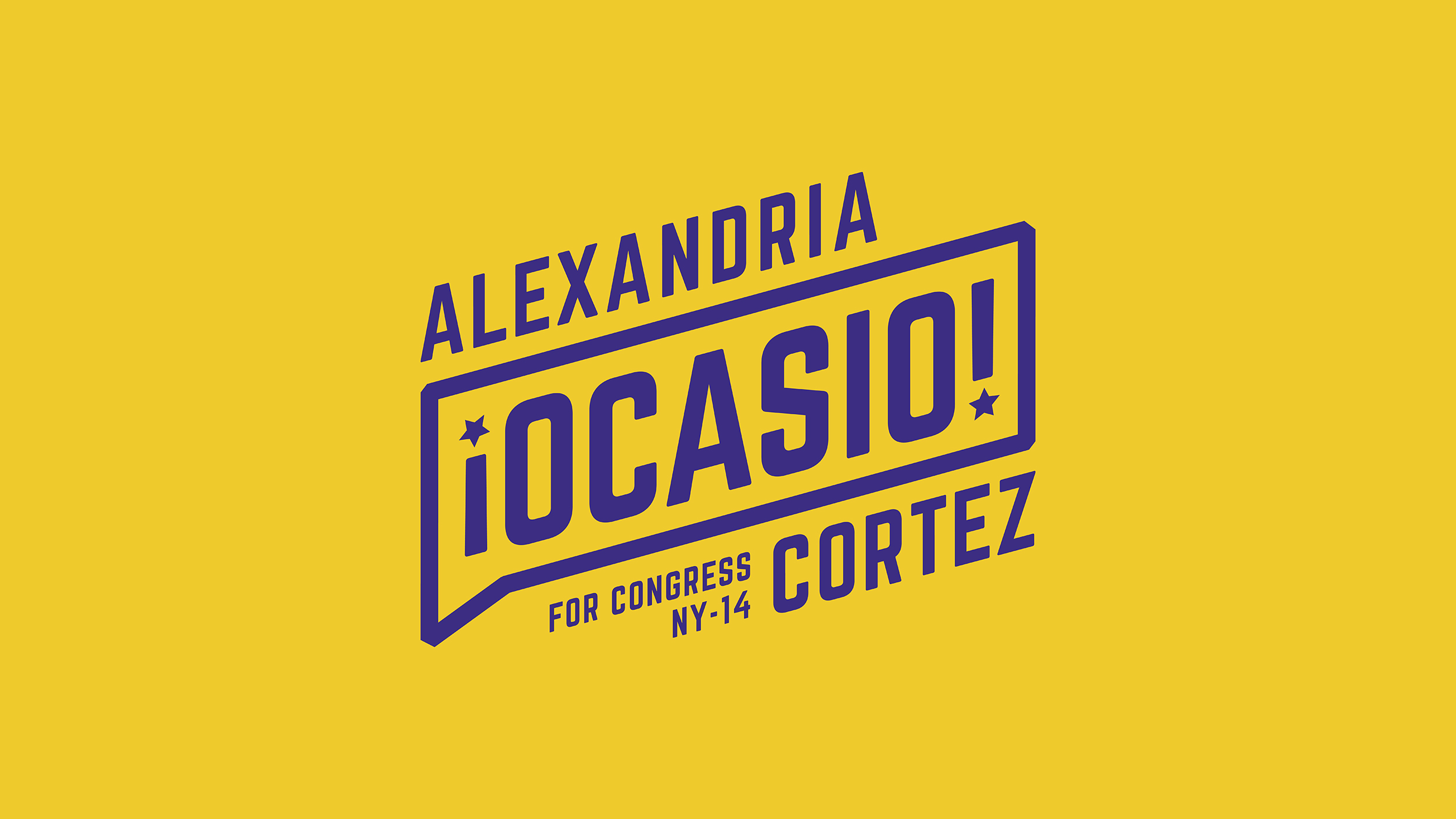 Up against a powerful incumbent, AOC brought a fresh and energizing presence to politics, rooted deep in her connection to the community of New York's 14th. The congressional campaign for Alexandria Ocasio-Cortez needed a bold and optimistic design that her team could deploy to do the impossible.
We partnered with AOC's campaign to build a brand that reflected her powerful and impactful vision. In the blink of an eye AOC went from our friend in Union Square to the face of a movement on magazine stands and TV appearances worldwide. What started as "what if" conversations and scribbles on napkins turned into an opportunity to change the world for the better.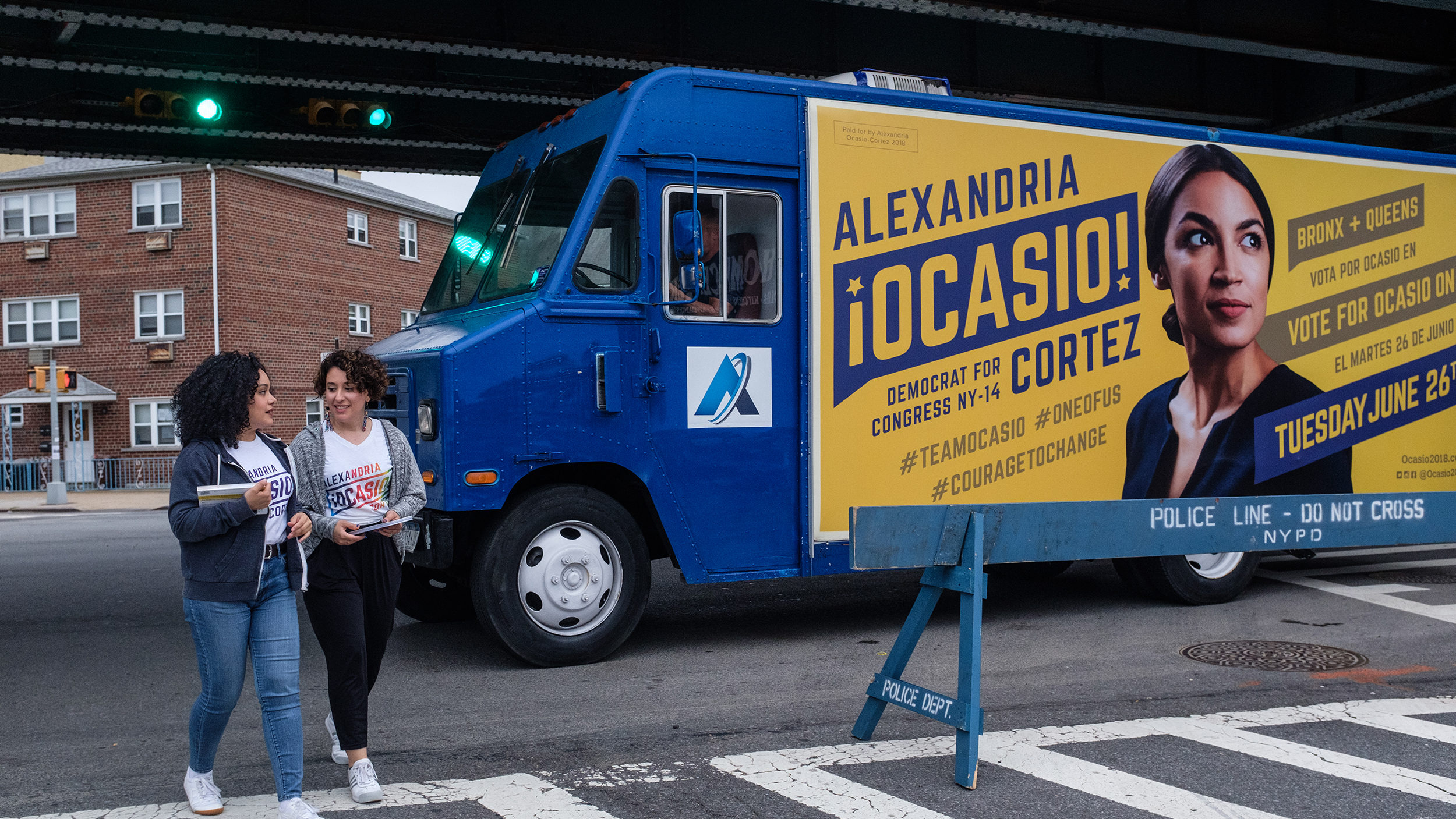 The Ocasio-Cortez brand signals groundbreaking novelty in the space of politics while paying homage to people's movements of the past. In 2018, we invited people to shout the name "Ocasio" alongside her. Just as she's evolved into AOC, the brand continues to develop to bring her progressive policies, plans, and visions to life.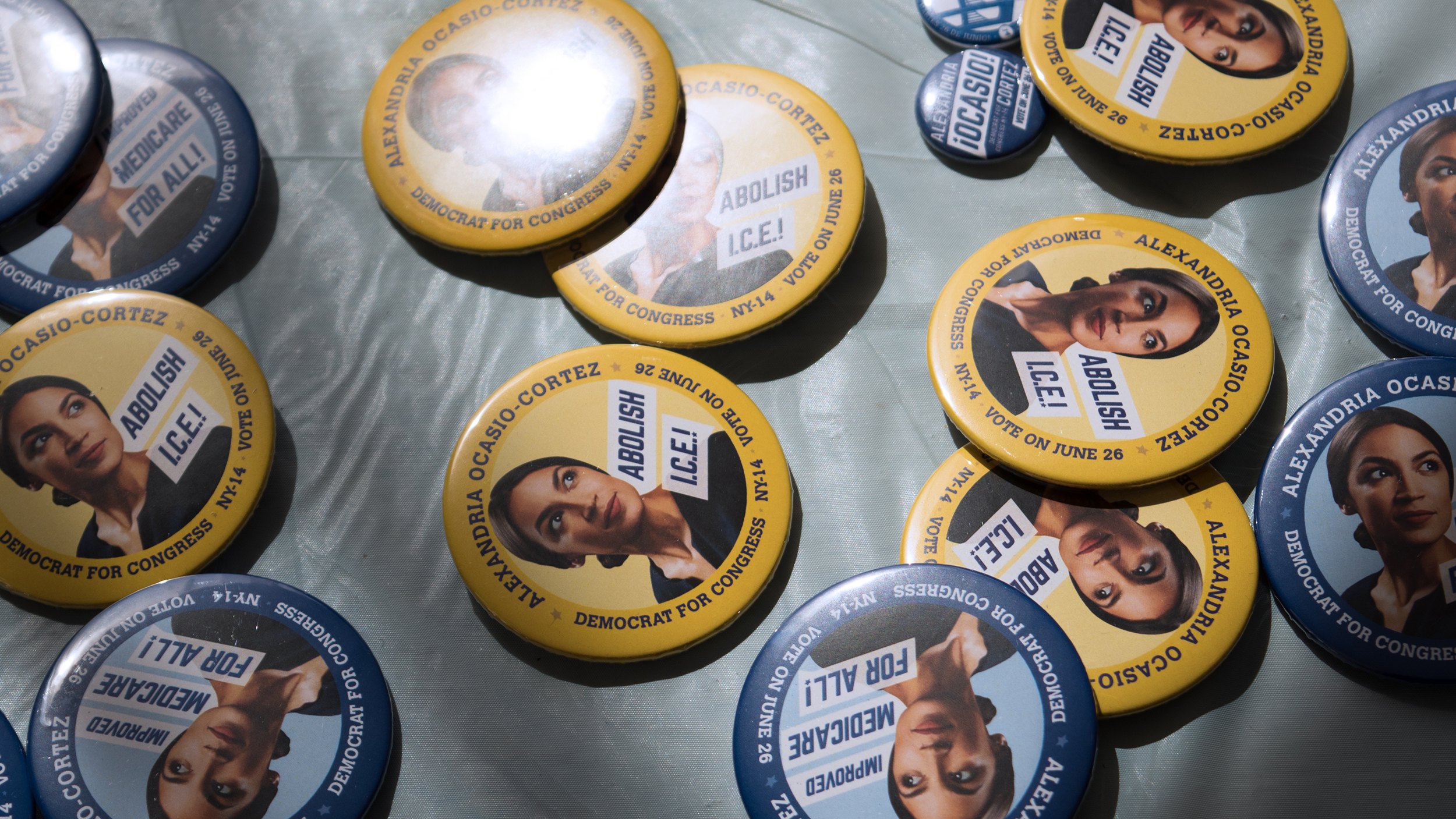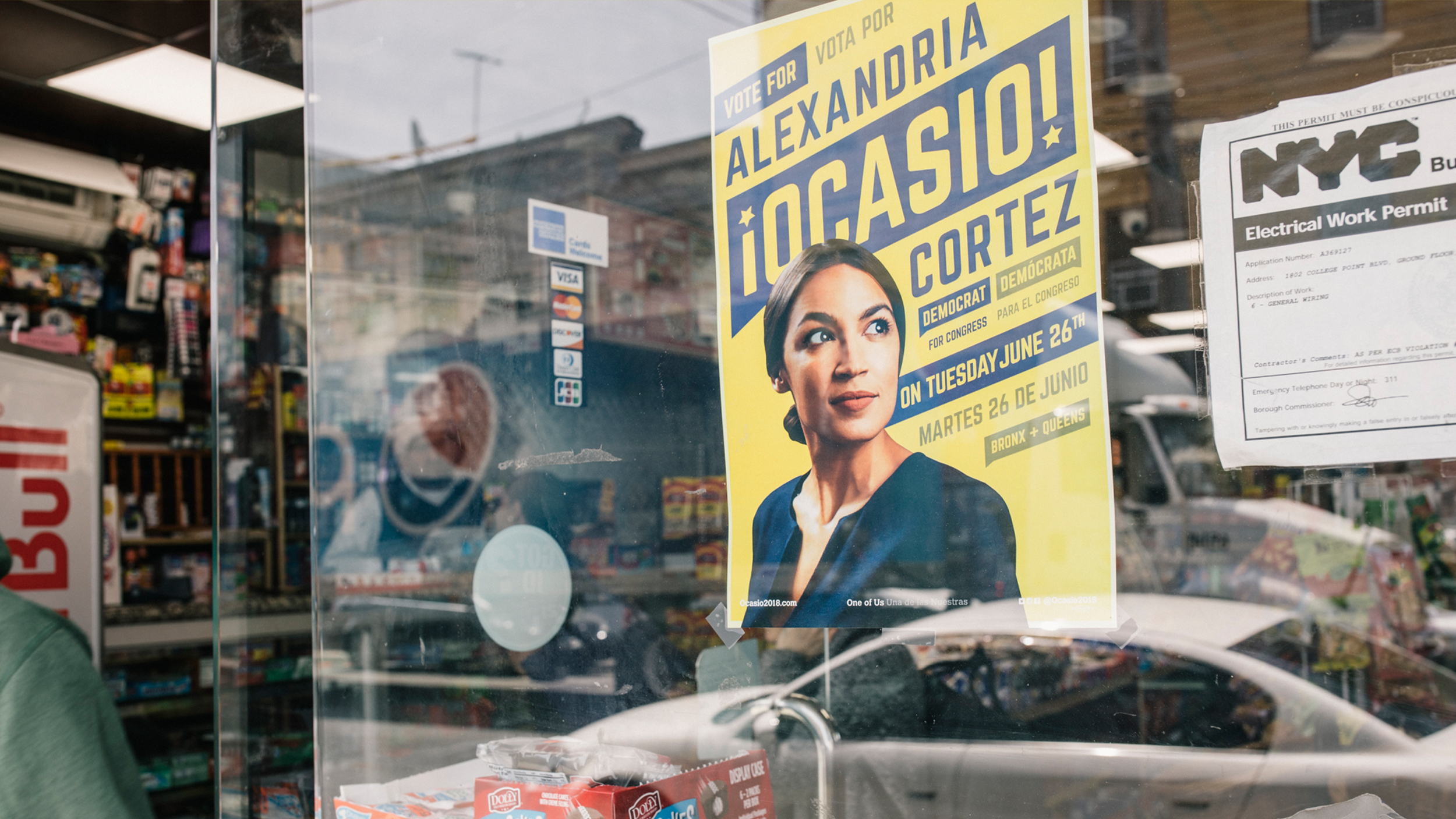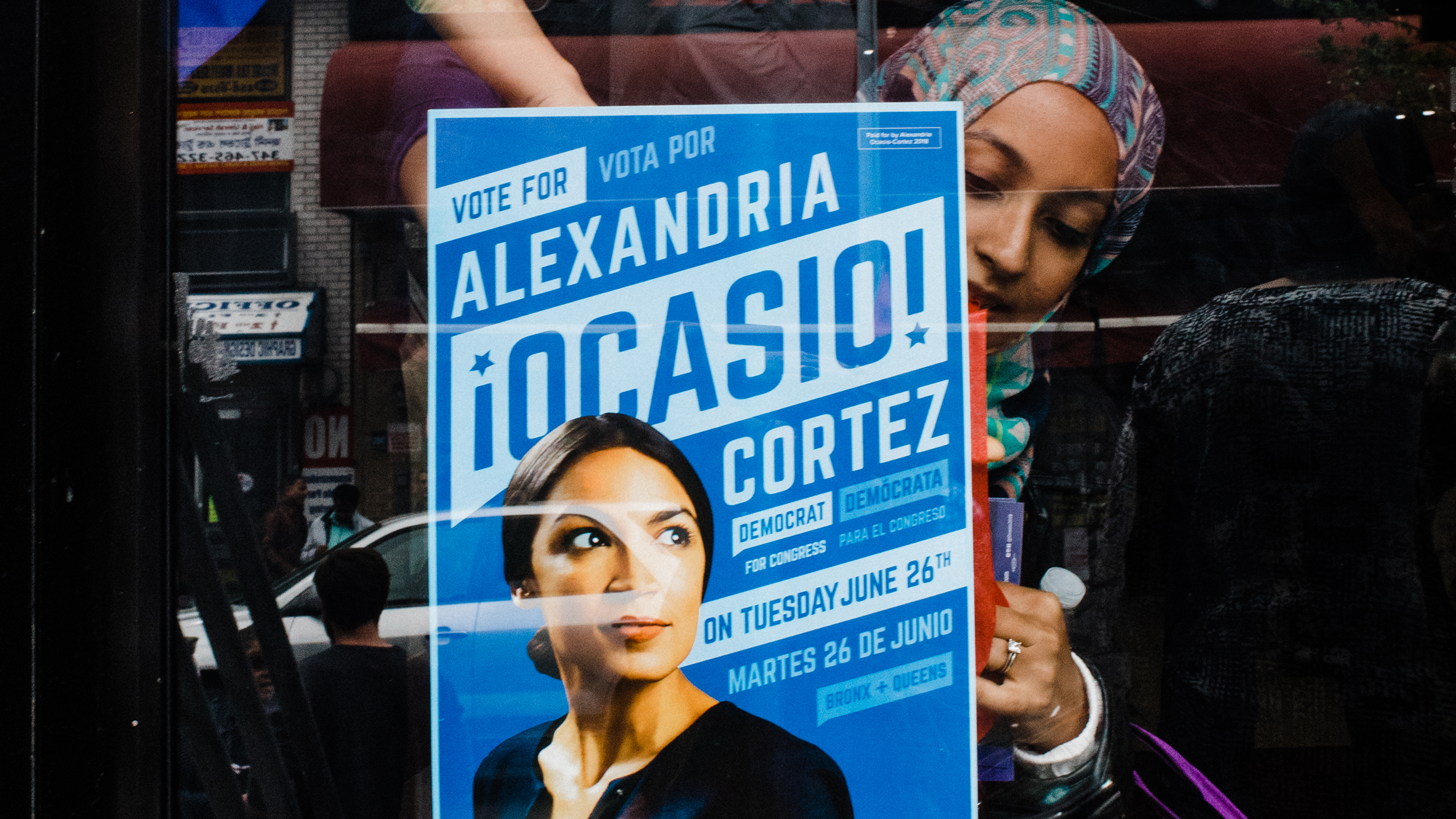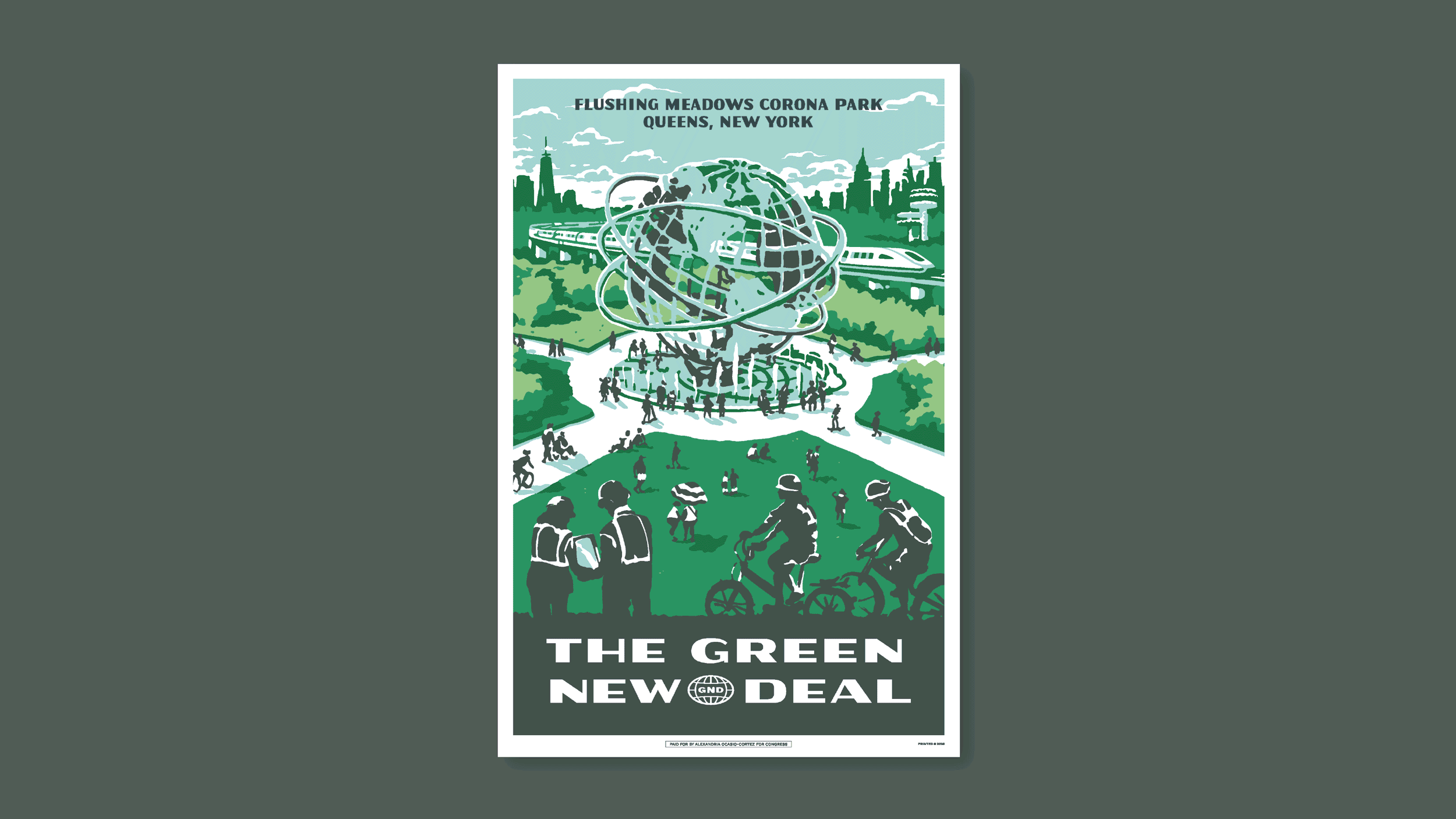 Next project
Green New Deal
The task was to make the Green New Deal a kitchen table conversation, so we set out to make this ambitious vision relatable and inspiring.