Pennsylvania Stands Up
We partnered with PA Stands Up to strengthen their communications efforts through the construction of a brand and website system that is unified and easy to use by their organizers.
Pennsylvania Stands Up is a statewide organization made up of dues-paying members dedicated to winning a Pennsylvania that works for everyone.
Project Scope
Brand Strategy, Visual Identity, Website Design & Development
We refined the PA Stands Up brand to be inviting to all audiences in order to build people power across the rural and urban communities of Pennsylvania. We consolidated the brand system, creating a more usable brand that could be implemented by current members and organizers on the local and statewide level.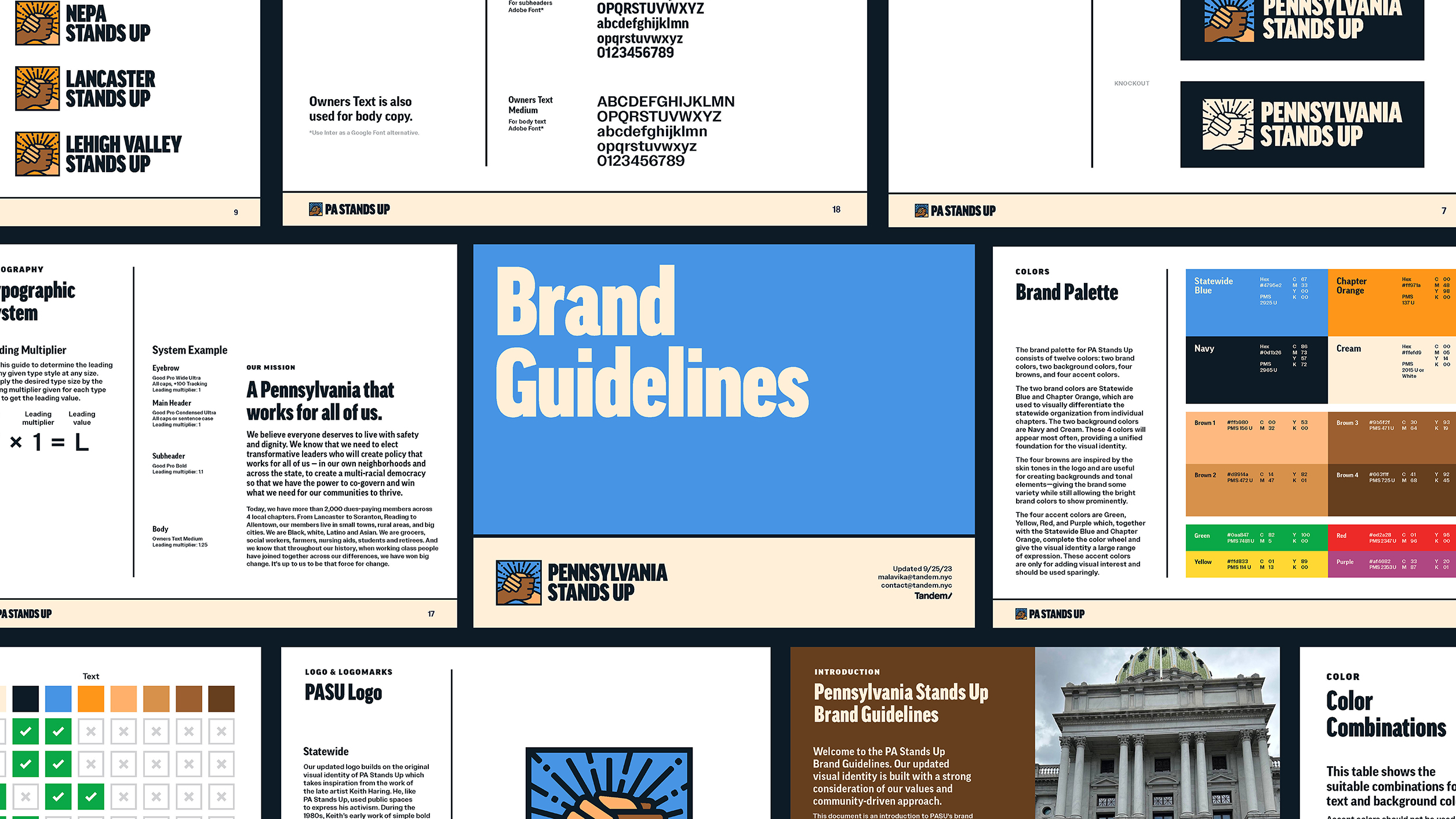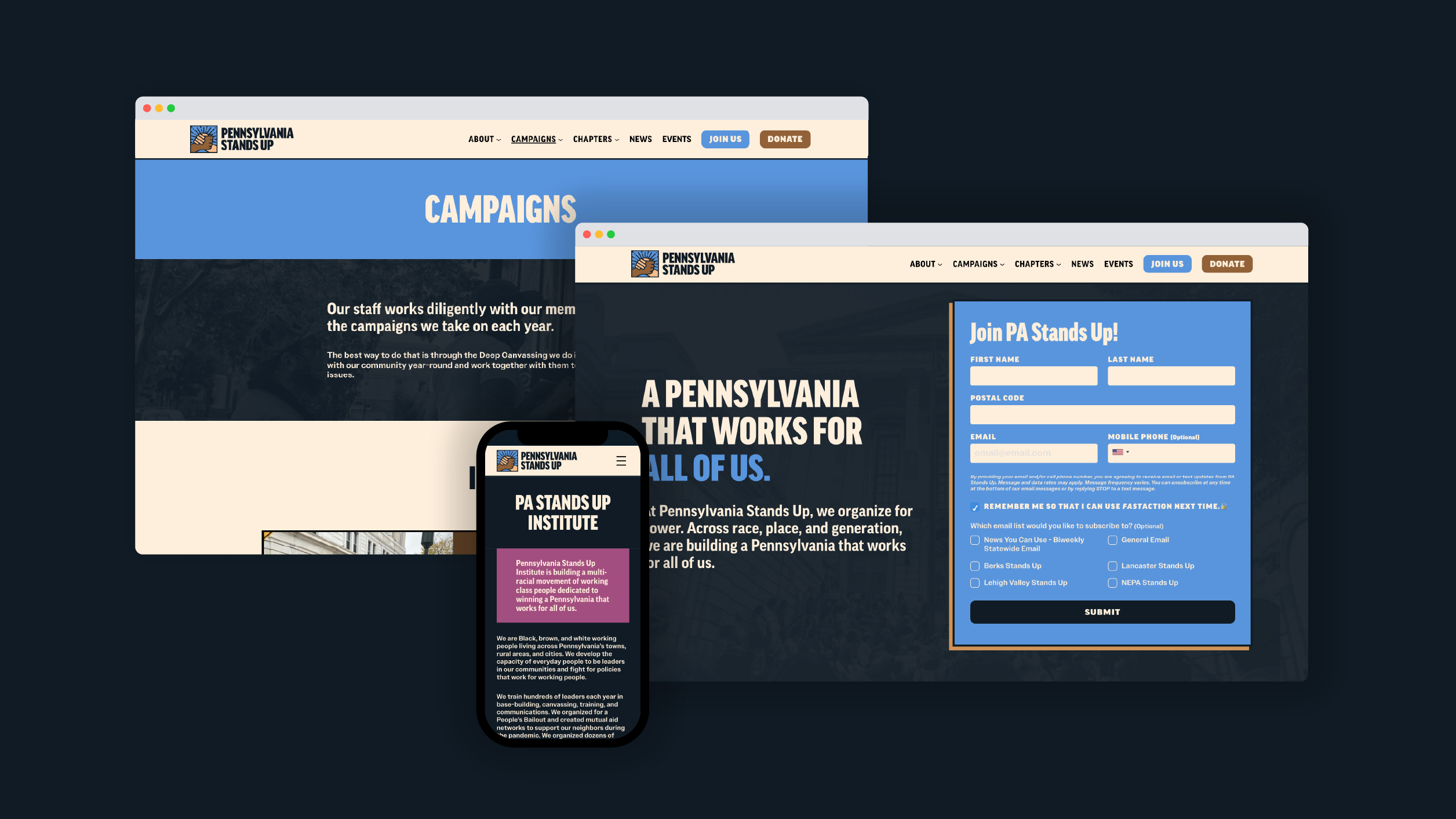 PA Stands Up's brand allows for the organization to continue the important work of local and statewide movement building across PA. The brand system allows for organizers to spend less time and effort producing brand materials and more time organizing and inspiring.
To best account for PA Stands Up's organizational model, we created a multisite network that hosts their statewide website as well as the five individual chapter websites. The network of sites allows for easy, efficient and decentralized maintenance of content all while being accessible via a single dashboard. The six sites share a single theme equipped with an extensive kit of parts to easily create and update content while maintaining visual consistency and functionality.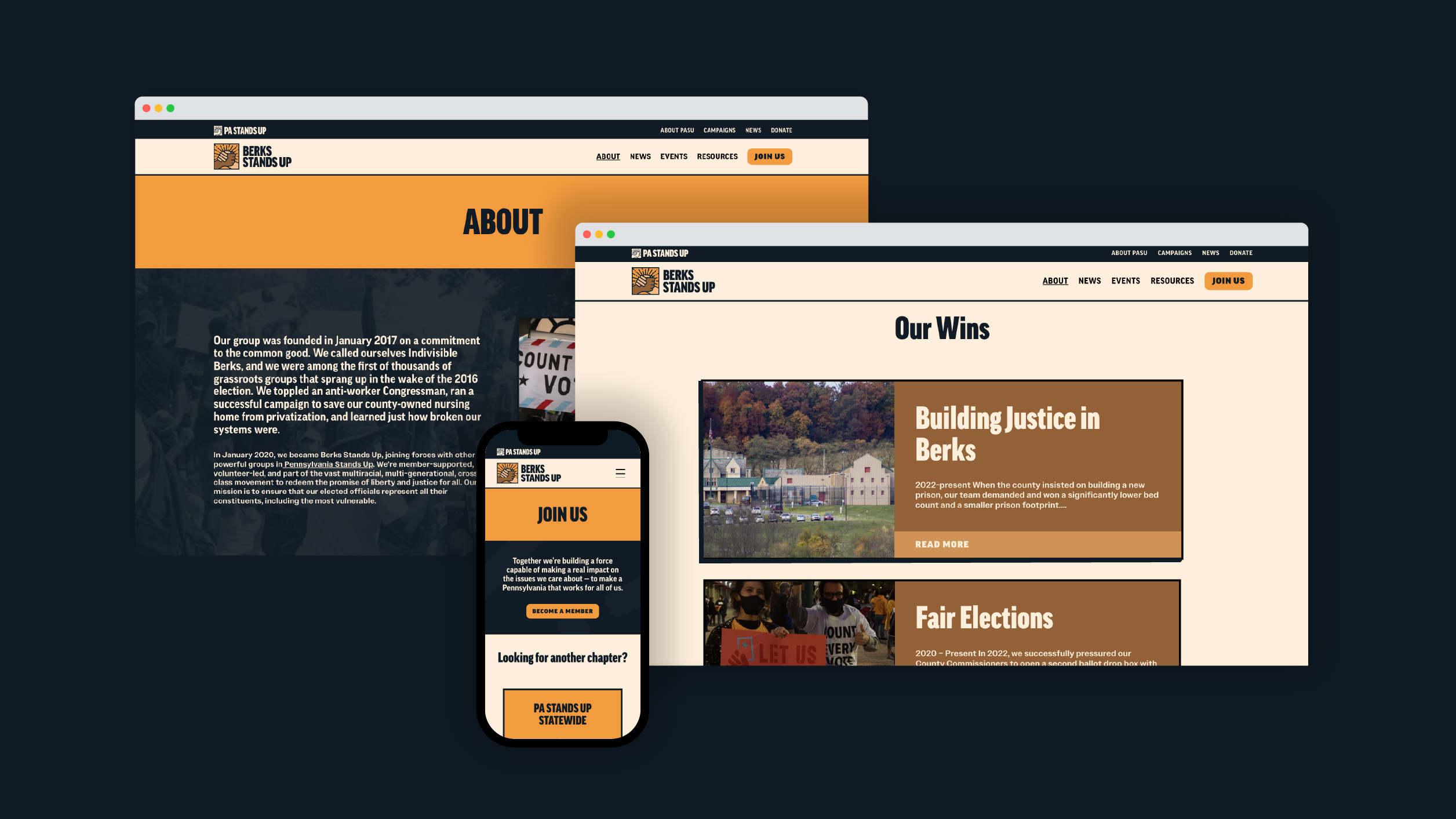 Next project
Progressive Turnout Project
We teamed up with the largest voter contact organization in the country to create a brand that would rally the vote, cycle after cycle.