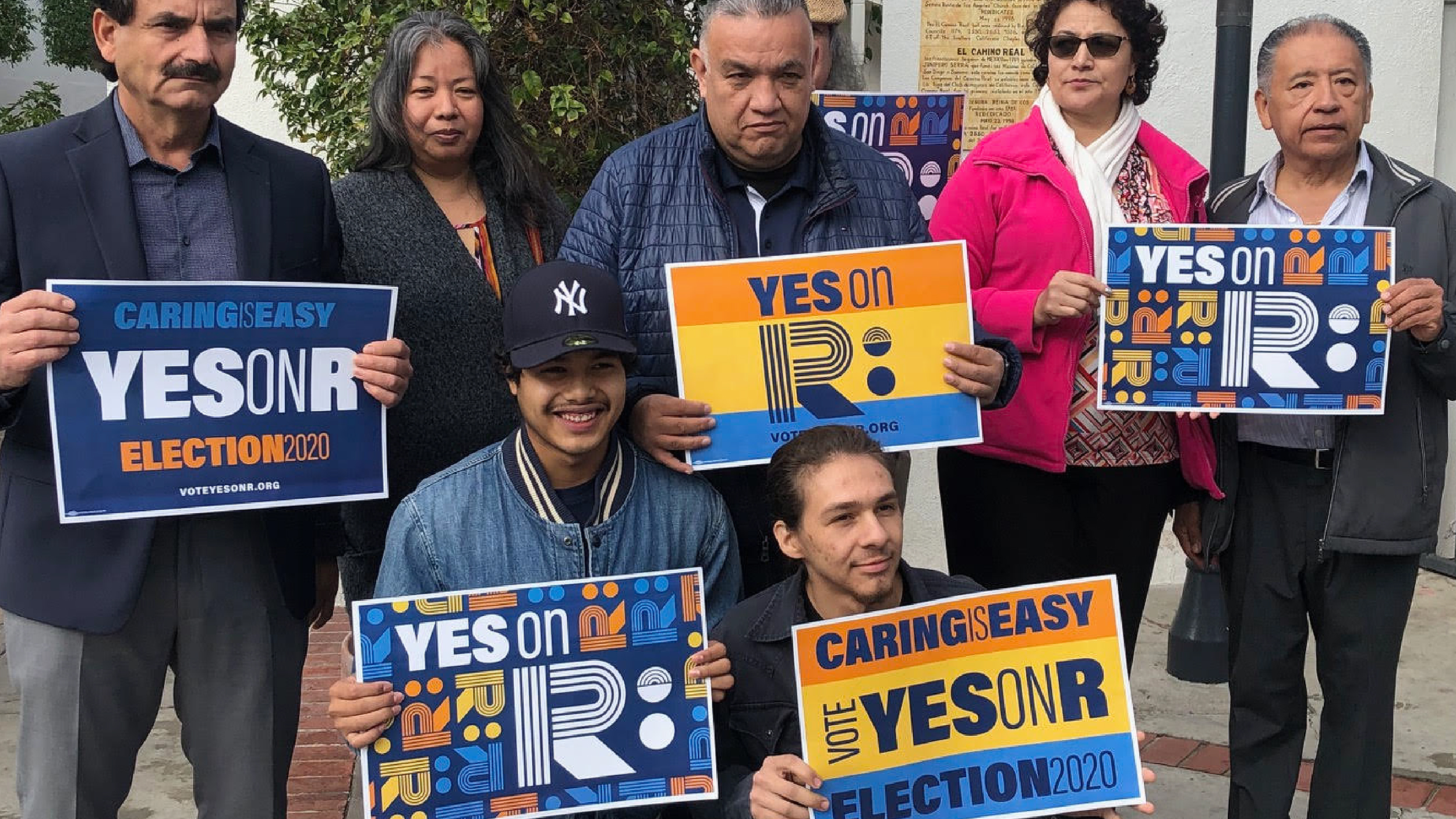 Reform LA Jails
We produced a bright and activating brand identity for Reform LA Jails alongside a compelling visual identity for LA's ballot measure R, a historic criminal justice reform effort that passed in a landslide victory.
Reform LA Jails (RLJ) represents a coalition of Los Angeles residents, community leaders, businesses, and organizations fighting to permanently reduce the population of people cycling in and out of jail. Yes on R was a successful 2020 campaign supporting ballot measure R in Los Angeles, led by parent organization Reform LA Jails and Patrisse Cullors of BLM.
Project Scope
Naming Consulting, Print Collateral, Visual Identity, Website Design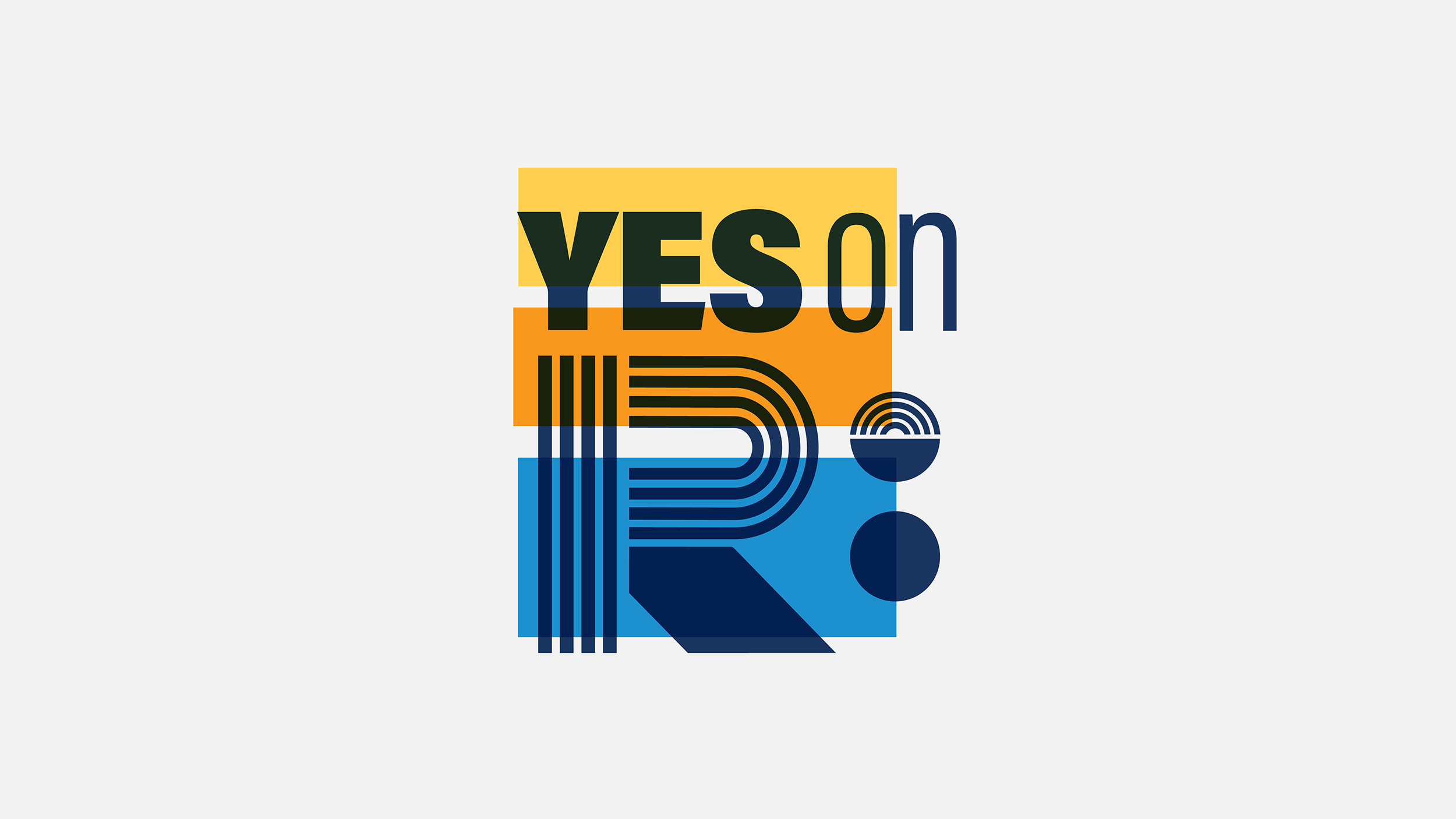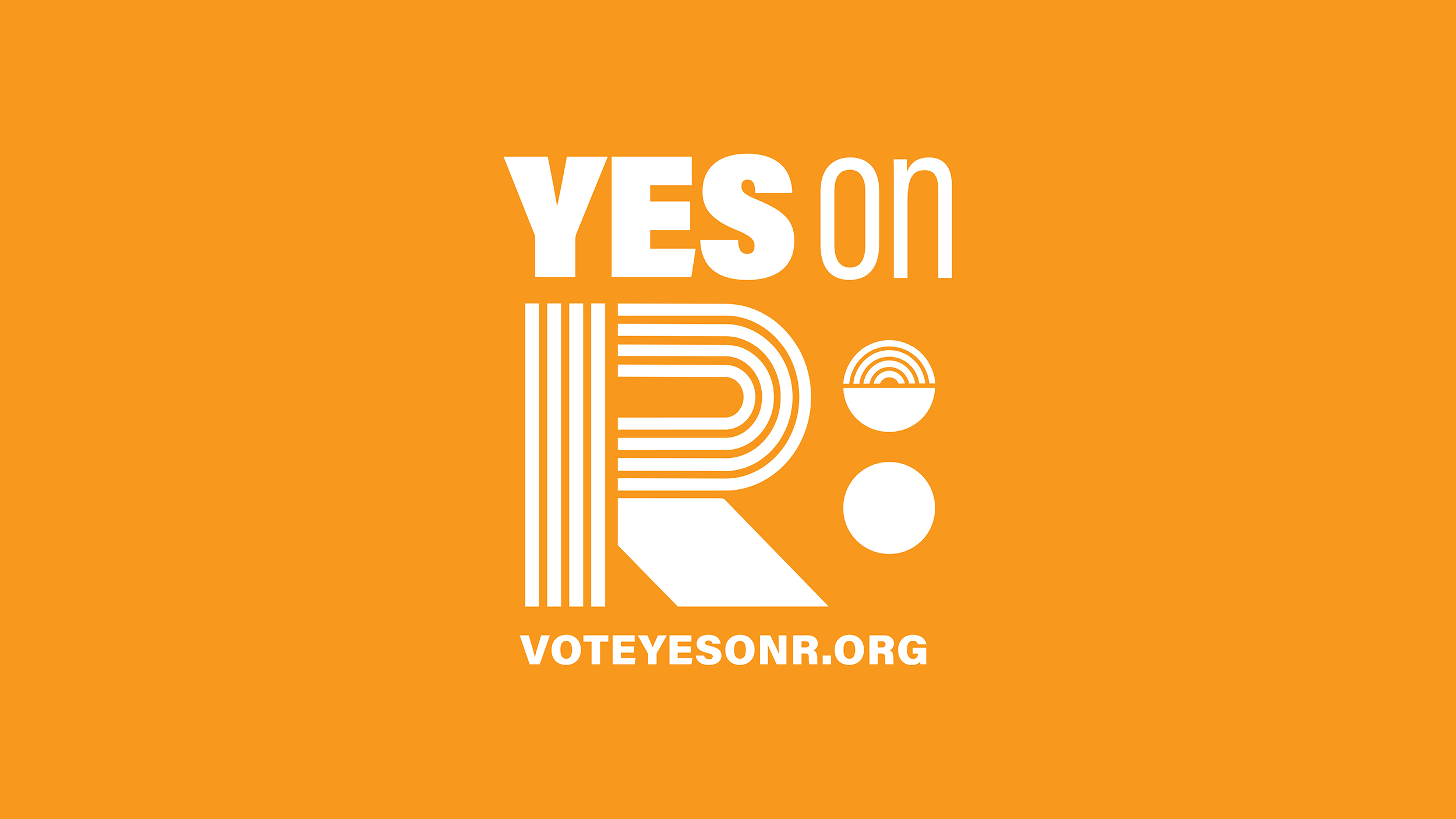 We designed two brands – one for LA's ballot measure R and one for its parent organization Reform LA Jails, each of which spoke to many types of voters and activists across various demographics. We needed the key information and compelling messaging to stand out visually.
In addition to visual branding, we developed an investor deck to raise the initial funds for the ballot measure, and participated in a brief strategic naming session with stakeholders.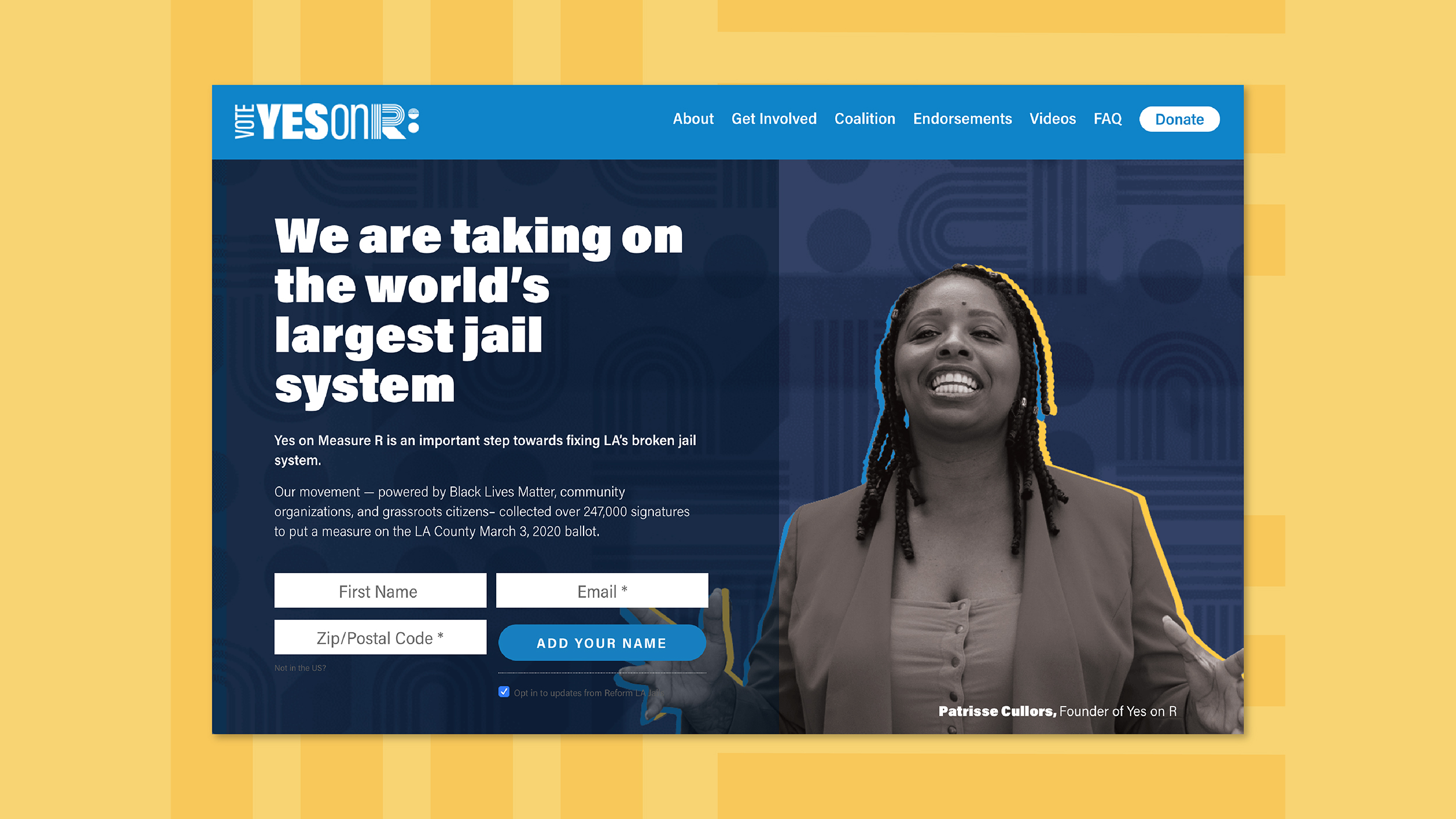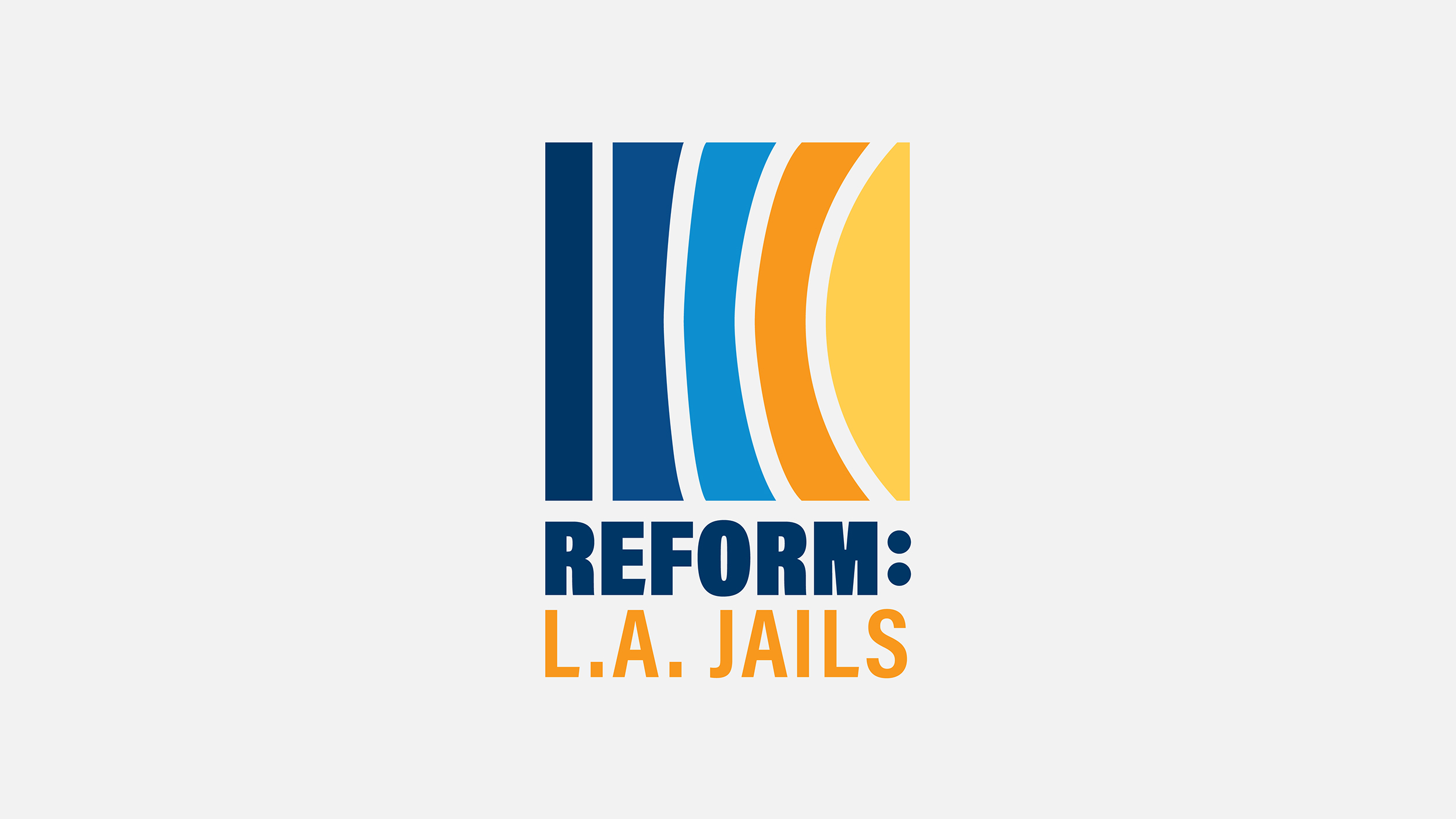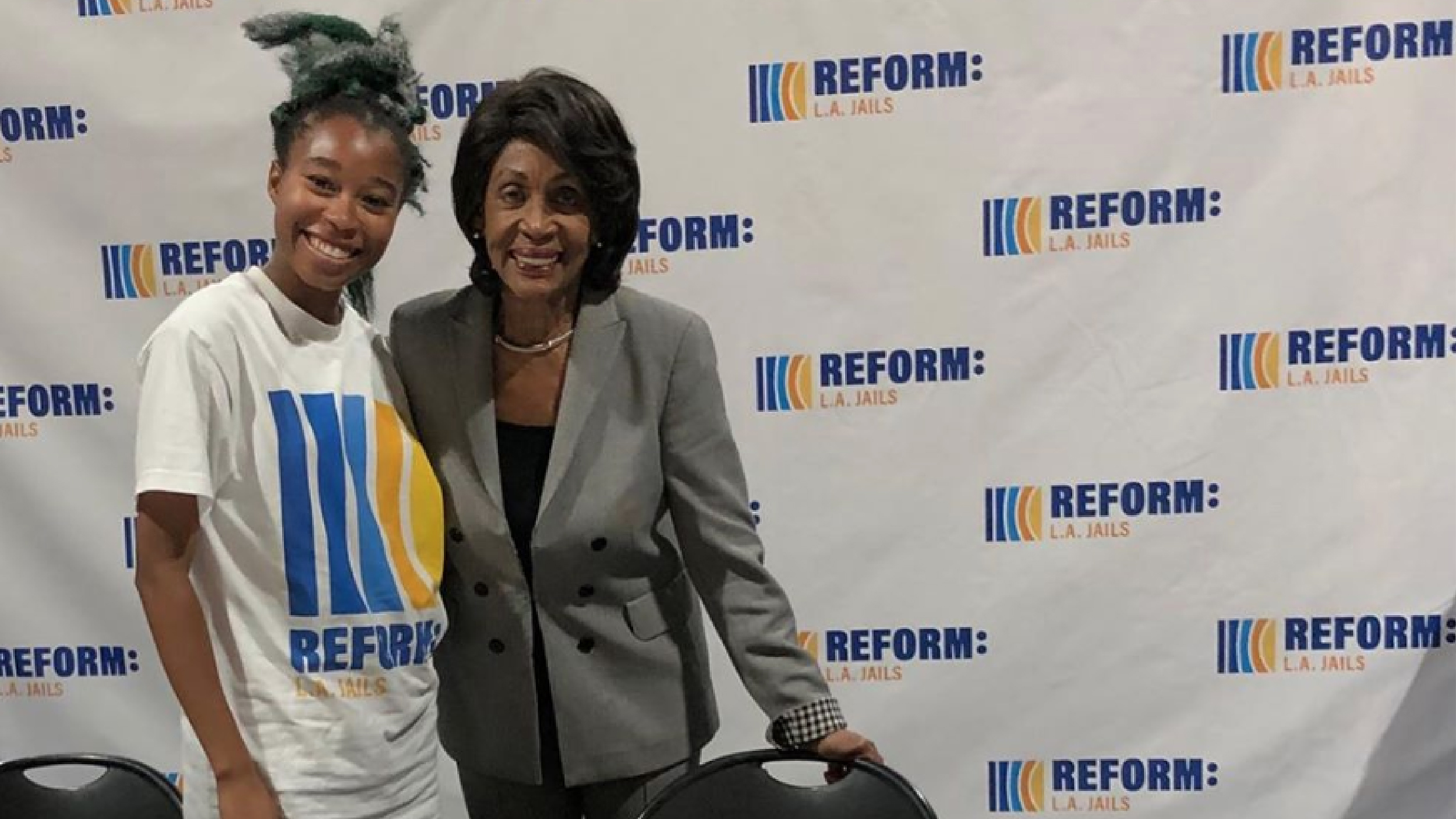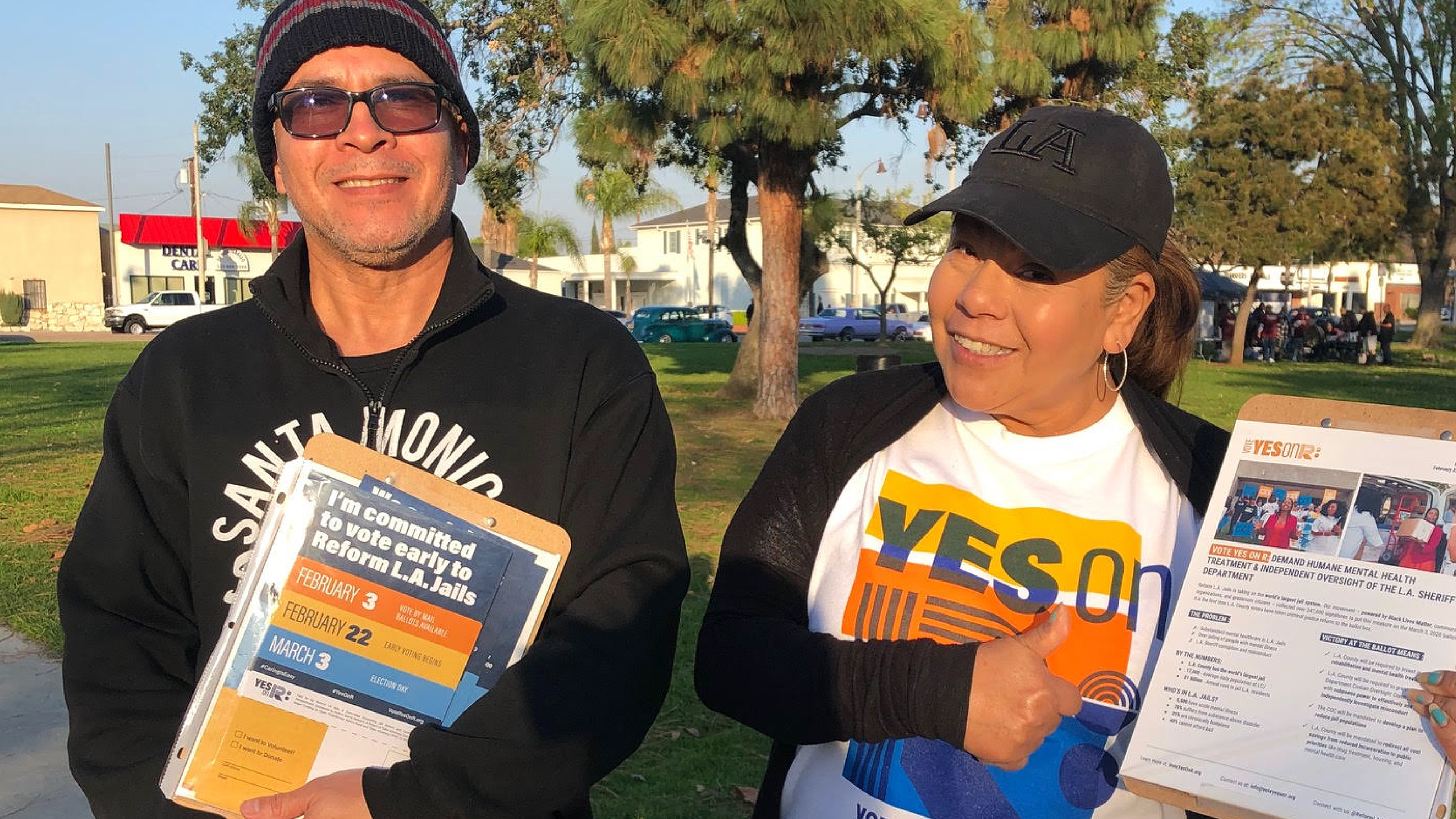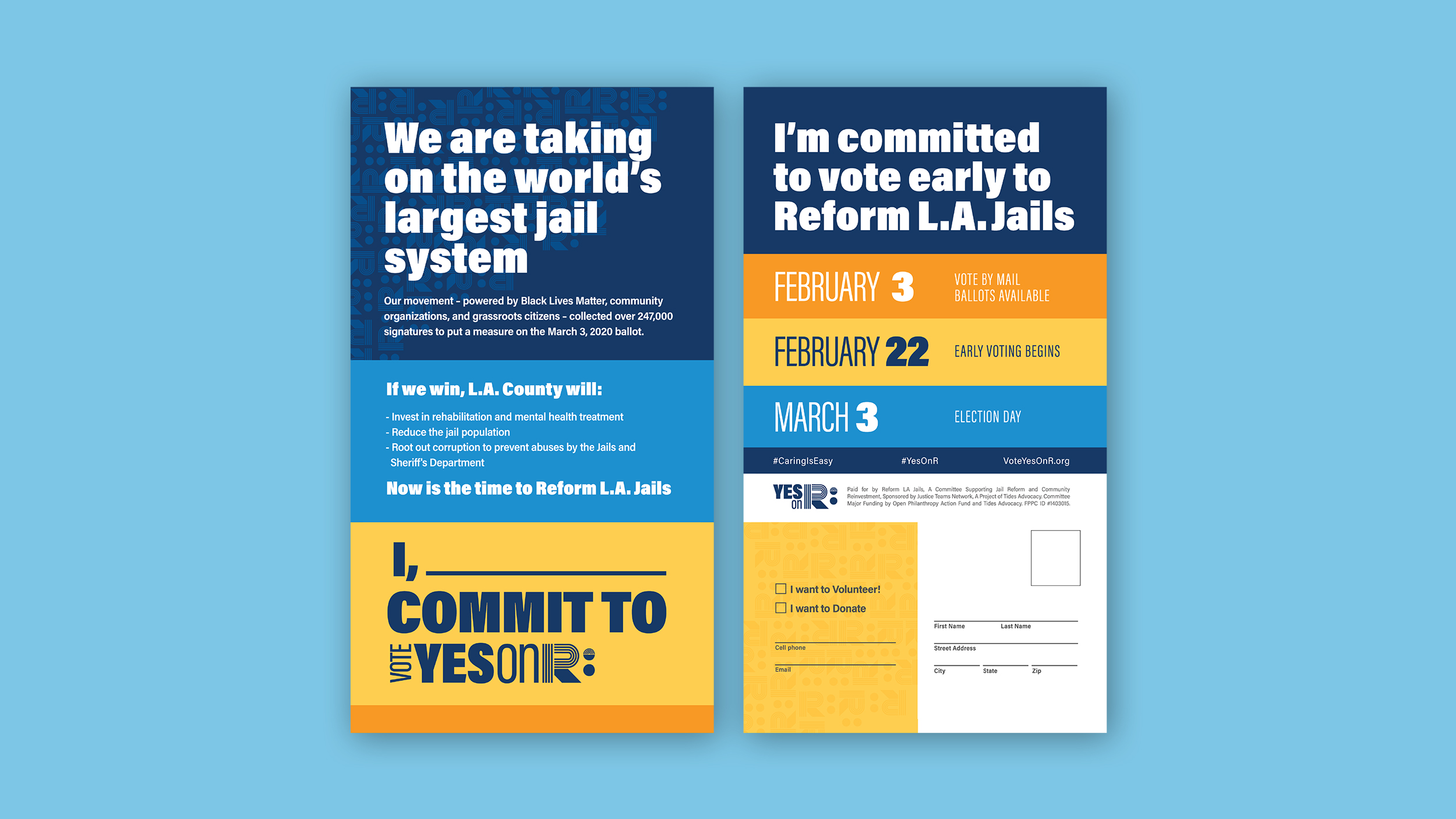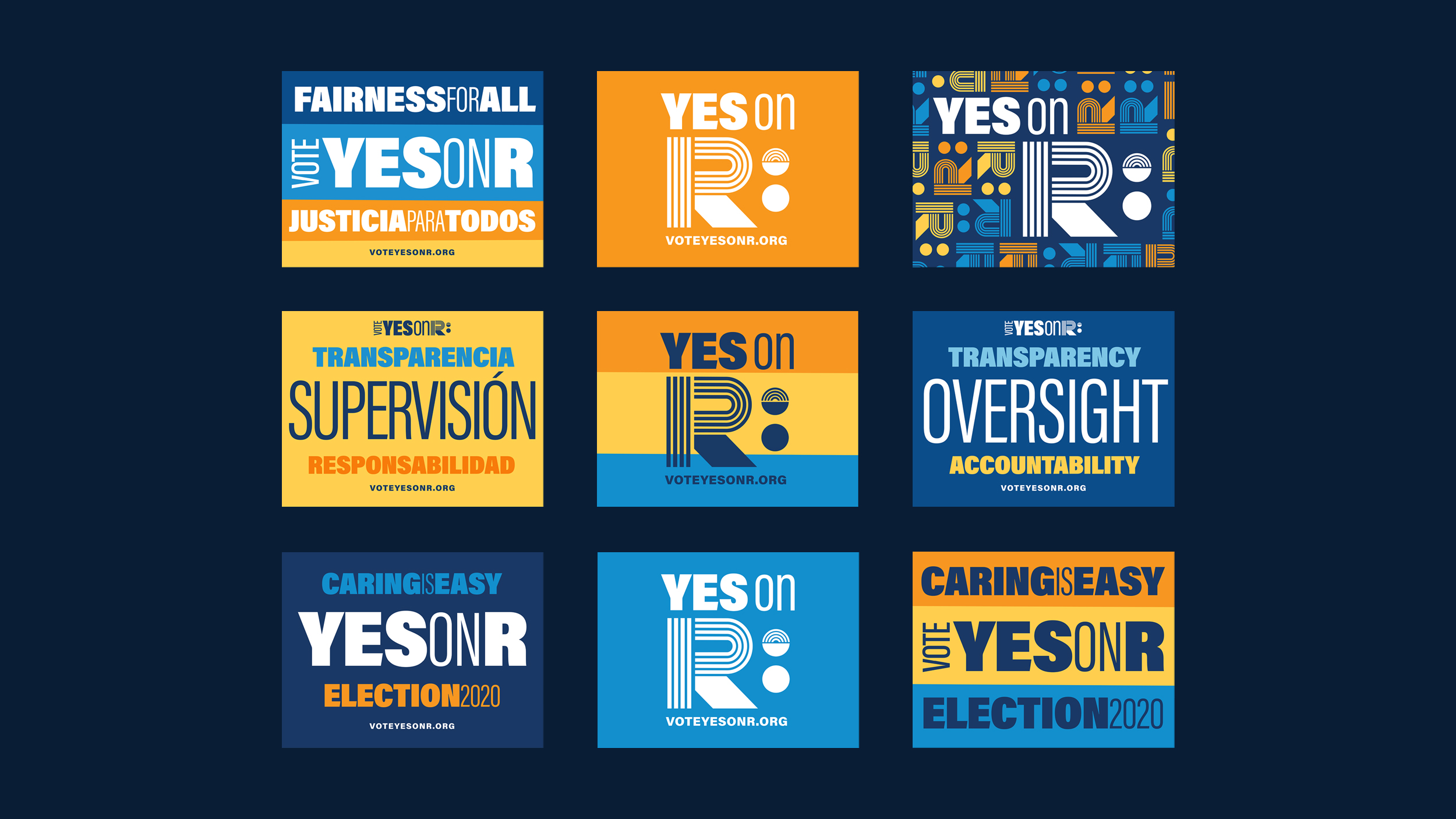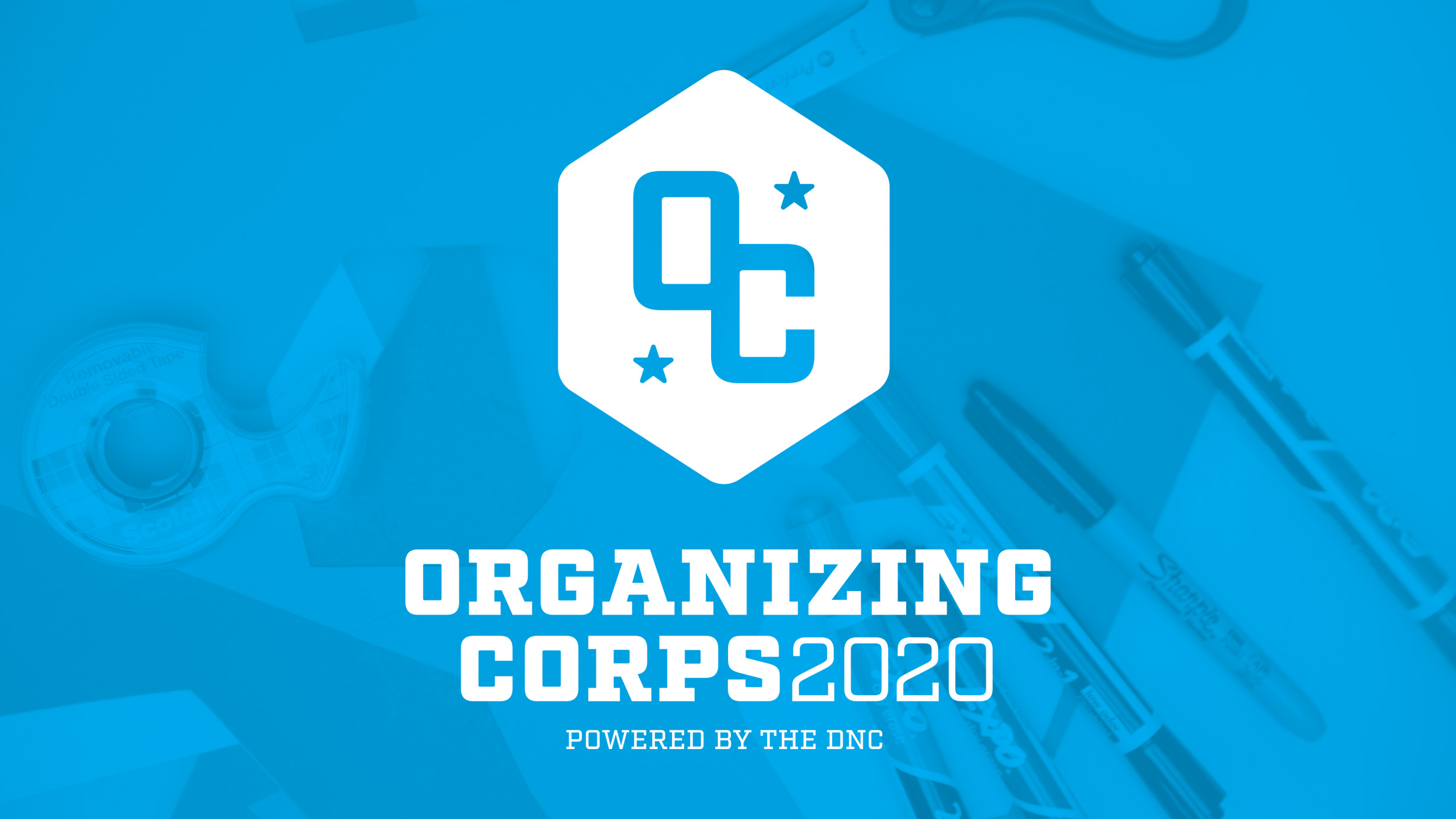 Next project
Organizing Corps
We kicked it into high gear in a partnership with the DNC to build a brand toolkit training future organizers to blaze a path on the 2020 campaign trail.